About the Brockton Symphony Orchestra
About the BrSO | Musicians | Past Seasons | Personnel
Venues & Directions | Our Sponsors | Join the Symphony!
Mission:
It is the mission of the Brockton Symphony Orchestra to enhance the cultural landscape of Brockton and surrounding communities by providing quality, locally produced symphonic music. In pursuit of this mission, it is imperative that we strive to maintain a high level of visibility, presence, and accessibility to the community at large while stimulating and encouraging education in classical music and the opportunity for competent musicians of all ages to express their artistry.
Statement from the Board, July 16, 2020:
Lately the stream of tragedy, frustration, rage, and hope have reminded us to reflect upon what we can do to help reshape our world. We embrace our brothers and sisters of color, as well as all marginalized groups, and aim high to rid the country of systemic racism. The bonds of our common humanity must overcome the divisiveness of our fears and prejudices.
We stand together to share our joy of music and to learn from each other how to create a more just world. As a member of the Greater Brockton community, we will listen and do our best to help make a change for the better by performing in the community, continuing to build bridges with local groups and churches, and celebrating diversity through our performances and involvement in the local community.
History: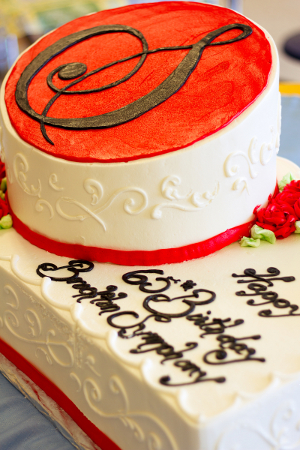 The Brockton Symphony Orchestra began as the "Brockton Orchestral Society" in 1948, born from the desire of local musicians to perform the symphonic repertoire together in their community. The Brockton Symphony Orchestra is considered one of the finest orchestras in the Greater Boston area, has been called "one of the region's classical jewels" by the Boston Globe, and is recognized as one of the leading community symphony orchestras in Massachusetts.
For over 70 years, the Brockton Symphony Orchestra has provided live, professional-level symphonic concerts to the greater Brockton community; taught and inspired children about music; and encouraged participation of local musicians and students. Brockton Symphony actively strives to enhance music education by performing with choruses and orchestras from local schools, and the annual Youth Competition encourages and rewards gifted young instrumentalists.
The Brockton Symphony has accompanied renowned soloists including Midori, Gil Shaham, Shlomo Mintz, Grant Johannesen, Leonard Rose, Julius Baker, and Eugene List. Soloists from the Boston Symphony have included Joseph Silverstein, Jules Eskin, John Ferrillo, Jacques Zoon, and Mike W. Roylance.