Announcing our 2022-2023 Season:
Our 2022-2023 season celebrates the instrumental voices of the Brockton Symphony as we warmly welcome exciting guest conductors and artists into our community. The title of our season, Cueing in a New Era, symbolizes the Symphony celebrating pandemic recovery through live music, our music director search, and community engagement. This year, we present classical music legends alongside vibrant contemporary works. You won't want to miss our 4-symphonic concert spectacular, covering works by Rachmaninov, Dvořák, Tchaikovsky, and local and living composers!
Print out our season brochure at this link!
Discovering the New World
Sunday, October 16th, 2022 - 3PM
Christ Congregational Church, Brockton
Guest Conductor: Michael Korn
Explore the works of Amy Beach, Arturo Márquez, and Antonin Dvořák, and their diverse musical viewpoints of the Americas. Discovering the New World also features guest cellist and 2021 Youth Competition winner Andrew Kim.
Amy Beach - Symphony No. 2 in E minor, Gaelic
Antonin Dvořák - Cello Concerto in B minor, Op. 104
Andrew Kim, cello
Winner, 2021 Vasconcellos Youth Concerto Competition
Arturo Márquez - Danzon No. 2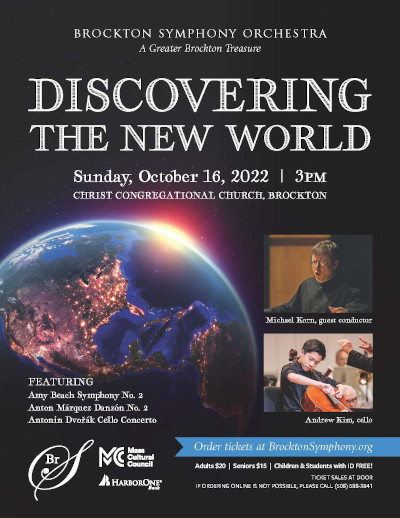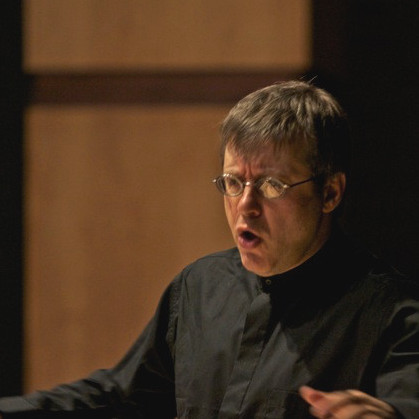 Michael Korn
,

guest conductor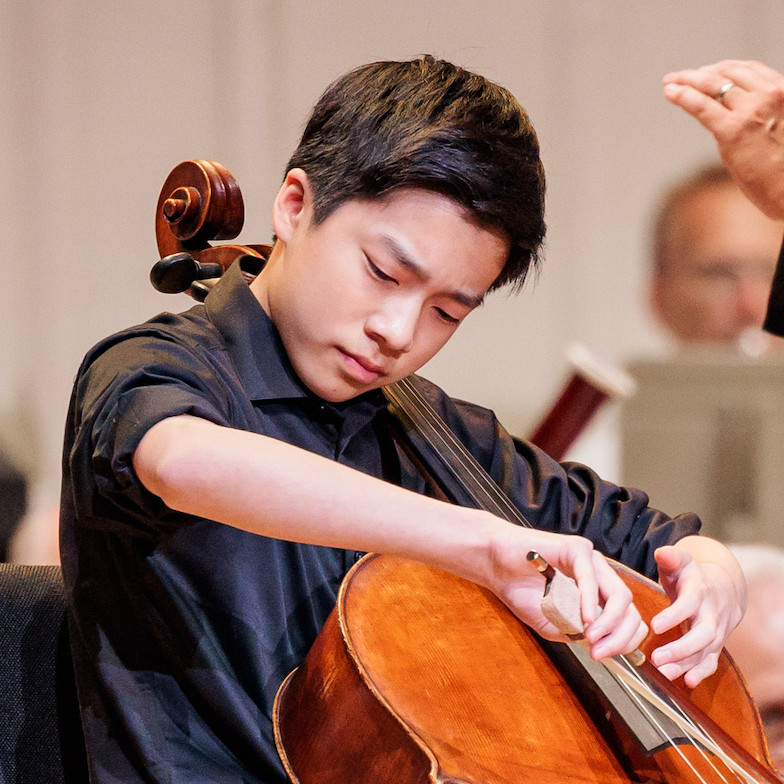 Andrew Kim
,

cello
---

Philip Sanborn,
guest conductor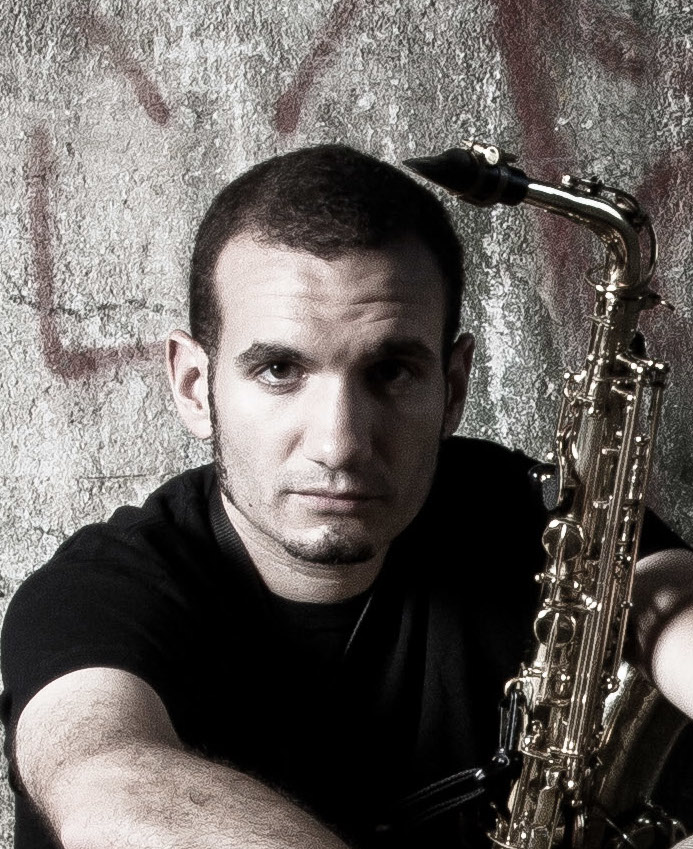 Marcus Monteiro,
alto saxophone

Willie A. Wilson, Jr.,
narrator
Holiday Pops Concert
Sunday, December 18th, 2022 - 3PM
Oliver Ames High School, North Easton
Guest Conductor: Philip Sanborn
Celebrate the holidays together with your family and friends. Philip Sanborn has chosen your festive seasonal favorites, along with exciting soloists, sing-alongs, and fun surprises.
Program:
Hark the Herald Angels Sing
Ilari Hylkilä's Taiga (Snow Forest)
Christmas Favorites
Legends of Jazz
Marcus Monteiro, alto saxophone
Excerpts from Vivaldi's Gloria
Gloria in excelsis Deo
Domine, Fili unigenite
Cum Sancto Spiritu
Jubilate Chorale, Murray Kidd, music director
Leroy Anderson's Sleigh Ride
The Polar Express Concert Suite
Chanukah Festival Medley
Ukrainian Bell Carol
Winter Wonderland of Snow
Jubilate Chorale
What a Wonderful World
Marcus Monteiro, alto saxophone
'Twas the Night Before Christmas
Willie A. Wilson, Jr., narrator
It Feels New (A Winter Song)
Christmas Sing-Along
Plouffe Chorus, Helyn Leavitt, director
The Jubilate Chorale
A Most Wonderful Christmas

---
Close Connections
Sunday, January 29th, 2023 - 3PM
Christ Congregational Church, Brockton
Our annual chamber music concert will celebrate intimate and dynamic spaces created by music with smaller groups.
---

John Masko,
guest conductor
Nocturnal Landscapes
Sunday, March 12th, 2023 - 3PM
Christ Congregational Church, Brockton
Guest Conductor: John Masko
The Symphony showcases Shalun Li in Rachmaninov's dramatic Piano Concerto No. 2 in this celebration of the mystical and nocturnal in music. The concert features a premiere performance of Robert Ruohola's Orion, paired with Somerville native Alan Hovhaness' Mysterious Mountain symphony - a showcase in orchestral color, lush string writing, and heroic brass.
---

David Feltner,
guest conductor
Town and Country
Sunday, April 23rd, 2023 - 3PM
Christ Congregational Church, Brockton
Guest Conductor: David Feltner
Witness classical music's power to depict the boisterousness of the city and the romance of pastoral life in Town and Country, with Bernstein's On the Town and Brahms Symphony No. 2. This concert will also feature our 2022 Youth Competition winner, Caleb Graupera, performing the delightful cello showpiece, Tchaikovsky's Variations on a Rococo Theme.
Season Giving and Support
Please consider supporting the Symphony in its mission to provide accessible, professional, and passionate classical music making to the Greater-Brockton community. In lieu of concert tickets at the December Holiday Chamber Concerts, the Symphony will be accepting donations. You can also donate online or by mail at any time. Read more about ways to support the BrSO (including advertising opportunities for businesses) at Support the BrSO.