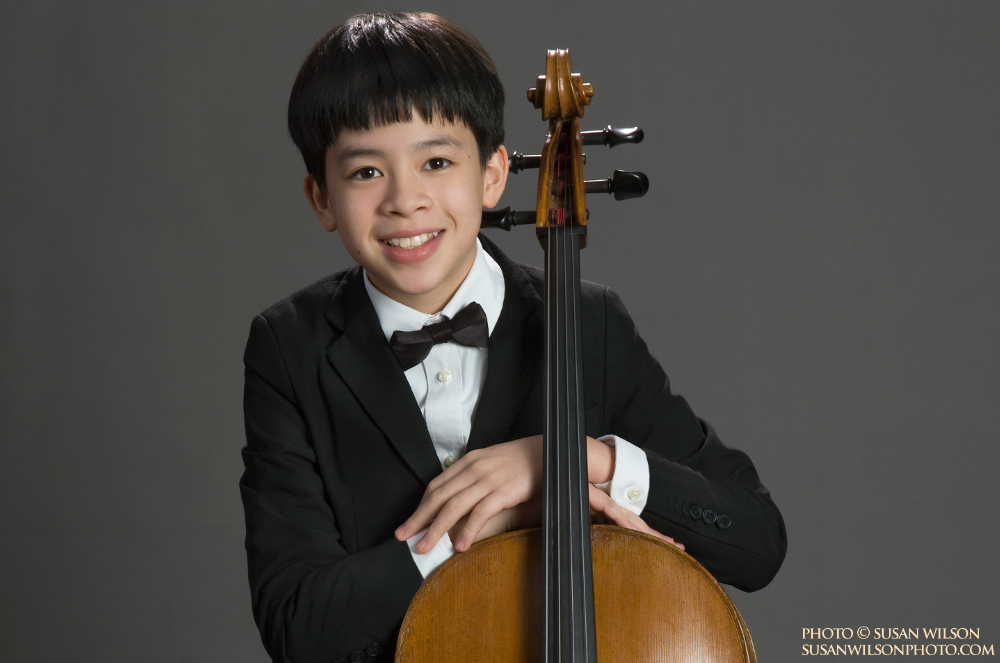 Hayden Idson, Cello
Hayden Idson is 11 years old and a sixth grader at the Park School in Brookline. He began his cello studies at the age of four and a half with Sandy Kiefer at the Longy School of Music, and is currently a student of Michael Bonner. In addition to receiving an honorable mention at the 2015 Brockton Youth Concerto Competition and the 2015 Philharmonic Society of Arlington Young Artists Competition, Hayden was the second runner-up of the 2014-15 Waltham Philharmonic Orchestra Concerto Competition and the 2016 New England Philharmonic Young Artist Competition. He was a member of the BYSO Young Peoples String Orchestra in 2013-14, and a member of the NEC Junior Repertory Orchestra in 2014-15.
In November 2015, Hayden was the featured soloist in a Waltham Philharmonic Orchestra concert, where he played the first two movements of Elgar's Cello Concerto in E minor. He also performed with the Sharon Community Chamber Orchestra in February 2017, playing Tchaikovsky's Pezzo Capriccioso, Op. 62.
Besides cello, Hayden plays the erhu and had the opportunity to perform a solo piece in Symphony Hall during the 2014 BYSO Family Concert. In his free time Hayden likes to run track, read, and compose music.