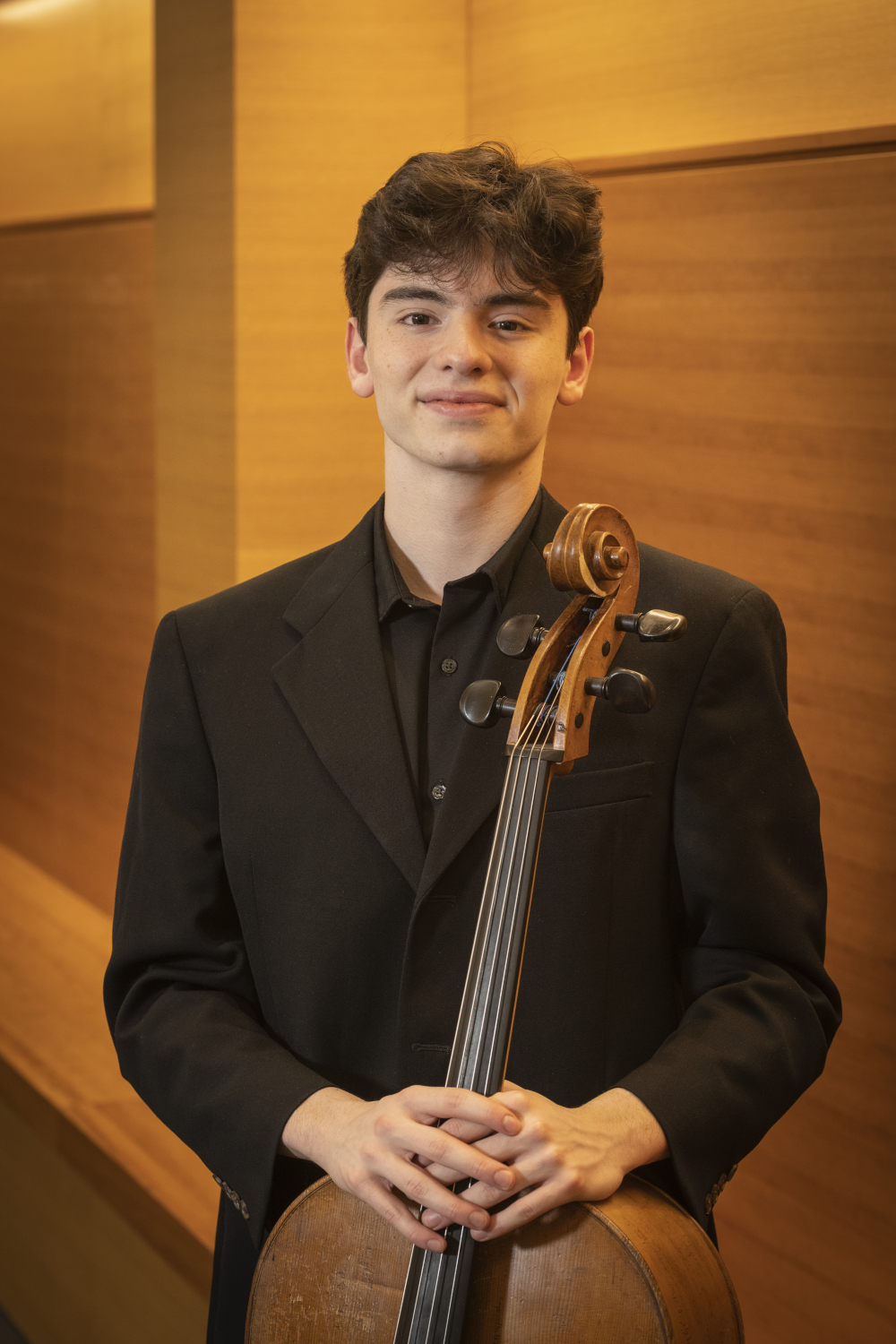 Caleb Graupera, cello
Caleb is excited and honored to be performing with the Brockton Symphony Orchestra as winner of the 2022 Youth Concerto Competition. At an early age, Caleb began his musical career on the marimba, the national instrument of Guatemala, and he was drawn to the cello through his school program at the age of 9. As a soloist, Caleb was first prize winner of the American Protégé International Concerto Competition, leading to solo performance at Carnegie Hall, and as winner of the 2023 Eleanor B. Nelson Young Artist Concerto Competition, he will be performing Tchaikovsky's Rococo Variations with the Quincy Symphony Orchestra on April 30th!
Caleb is also passionate about ensemble playing, having served as principal cellist of the Boston Youth Symphony, MMEA Senior District, Rivers School Conservatory, and Weston High School orchestras, in addition to participating in the All-State Orchestra and Jazz Band. As a chamber musician, Caleb is a proud member of Boston BEAM and the Project STEP Honors Cello Ensemble, regularly performing at Symphony Hall and the Shalin Liu Performance Center, with a recent appearance on The Kelly Clarkson Show.
During the summer, Caleb has attended a number of festivals, including the Boston University Tanglewood Institute, New England Conservatory Summer Orchestra Institute, and Sphinx Performance Academy, which culminated in a performance at Morse Hall at the Juilliard School. Most recently, Caleb was selected for the National Youth Orchestra's NYO2 program, the younger of the two national orchestras sponsored by Carnegie Hall's Weill Music Institute, and this summer, the orchestra will embark on a tour of the Dominican Republic.
Outside of cello, Caleb has enjoyed serving as class president throughout high school, and director of the worship ministry at his Spanish-speaking church. A strong believer in the transformative power of music to effect social change, Caleb is inspired by the work of El Sistema, and he is interested in pursuing a career in arts administration. Caleb is a junior at Weston High School, and currently studies cello with Emmanuel Feldman.