Thanks to everyone who came out to our Holiday Chamber Pops concerts! You can watch the recording online on the Brockton Cable Access Youtube Channel.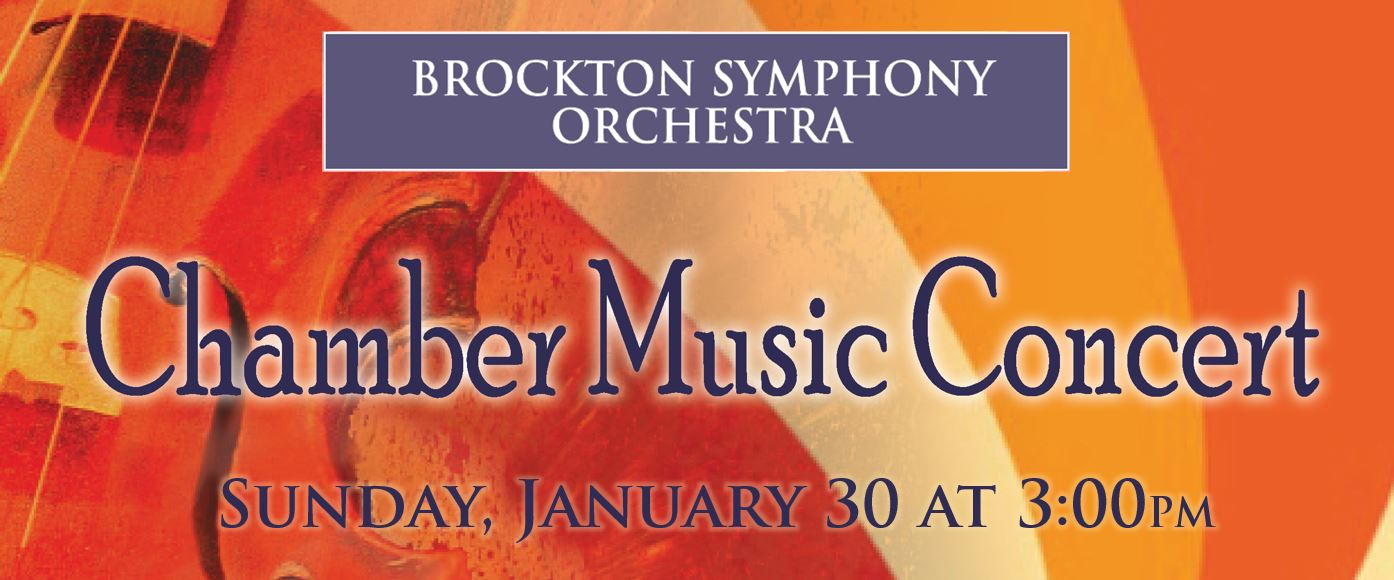 Chamber Music for the New Year
Sunday, January 30, 2022 - 3:00PM
Christ Congregational Church, Brockton
Meet more of our seasoned orchestral players in this intimate setting of delightful small ensemble works, where each instrument provides a unique color and sound, creating a kaleidoscope of constantly changing colors and textures. This year's concert features Bach's Brandenburg Concerto No. 5, as well as works for flute and piano by Jacques Ibert and local composer Erik Lindgren, and for woodwind quintet with piano by Theodor Blumer.
Tickets must be purchased online in advance.
Before attending, read our latest Covid Safety Requirements.
Announcing our 2021-2022 Season:
Community, Unity, Performing in Tutti
Letter from the Chair
Welcome, Friends and Members of the Community,

I am happy to announce that the Brockton Symphony is back! We are gearing up for a sensational season of live symphonic and chamber music concerts!
We are excited to begin our 2021-2022 season with two FREE chamber concerts in November and for the December holiday, along with our perennial Chamber Concert in January, and two full symphonic concerts in March and April.
We are currently searching for a new Music Director for the BrSO. Finalists will conduct concerts this spring and during next season.
I'm thrilled to introduce you to the newest member of our BrSO family, our Marketing and Fundraising Manager, Aimee Toner. Read Aimee's welcome message to you!
Please read about our exciting 2021-2022 concert season on the "Current Season" page!
Susan Caplan, BrSO Chair
Stay up to date with the lastest BrSO events and news!
You can always rely on information here on our website, but what if you want to be notified directly about our upcoming concerts?
Email Newsletter: The Brockton Symphony Fanfare
You can sign up at this link to receive our concert announcements in your email inbox. These emails come out on average about once to twice a month, and let you know the latest details about our upcoming concerts.
If you're pretty sure you've signed up, but aren't seeing our emails, click here for some tips.
Facebook
If you're a Facebook user, make sure to like our Facebook page, and be sure to customize your settings to ensure Facebook shows you our upcoming event posts. Instructions on how to change your Facebook settings can be found here.