In Fond Remembrance
The Brockton Symphony is deeply saddened by the loss of Music Director James M. Orent. We had the privilege of working with Jim from 2007 through 2021 - At 14 years, he has been our longest-serving Music Director.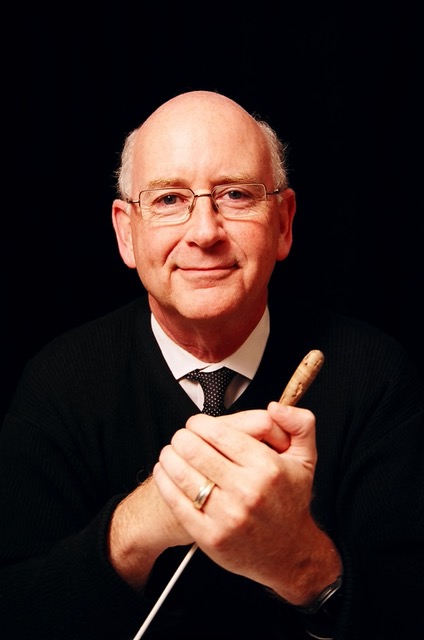 Jim fostered a grand period of rebirth and growth with the Brockton Symphony and its musicians with his vision, exciting and ever-challenging repertoire, constructive feedback, passionate conducting, collaboration with community groups, encouragement of local composers, and nurturing of Youth Competition winners and music education. Our audience appreciated his charming and gracious manner, and the way he'd offer insights about the music.
We fondly remember stellar performances under his expert guidance, culminating with the Mashpee Night at the Pops in front of a crowd of 12,000. Other enduring concerts with Jim include our Symphonic Fireworks concert, with Bernstein's On the Waterfront, West Side Story, and the Saint-Saëns Symphony No. 3; Brahms' German Requiem with the Jubilate Chorale & Bridgewater State University Chorale; and the truly memorable Beethoven Triple Delight, including the Fifth Symphony and featuring his friend and colleague, Aleksandr Poliykov, performing the Piano Concerto No. 4 in G major.
We shall miss his love of Dvořák, his stories about his diverse musical experiences (including the Boston Pops and John Williams), his banter and fly-by jokes, his expressive conducting, his thorough preparation (combined with his ability to concisely communicate his intentions), his inspirational emails, and his masterful and encouraging manner, coaxing the best out of us.
We extend our heartfelt condolences to Jim's family, friends, and extended community.
~ The Brockton Symphony Board and Orchestra
For more about James Orent:
Brockton Symphony bio
Boston Symphony bio
It's a Bird! It's a Plane! No, it's the conductor! (Huffington Post, 1/23/2017)
Boston Pops' Keith Lockhart tribute to James M. Orent on Facebook

Video tribute concept by Lorrie Hassan
Edited by Thomas Rhenow, Production Assistant, Brockton Community Access.
Stay up to date with the lastest BrSO events and news!
You can always rely on information here on our website, but what if you want to be notified directly about our upcoming concerts?
Email Newsletter: The Brockton Symphony Fanfare
You can sign up at this link to receive our concert announcements in your email inbox. These emails come out on average about once to twice a month, and let you know the latest details about our upcoming concerts.
If you're pretty sure you've signed up, but aren't seeing our emails, click here for some tips.
Facebook
If you're a Facebook user, make sure to like our Facebook page, and be sure to customize your settings to ensure Facebook shows you our upcoming event posts. Instructions on how to change your Facebook settings can be found here.