Our Gala 70th Season: 2017-2018
Celestial Masterworks
Sunday, October 22, 2017 - 3:00PM
Christ Congregational Church, Brockton


Kristina Nilsson,
violin
Our Gala 70th season begins with Wagner's rousing Overture to the Flying Dutchman, conjuring up images of the turbulent sea. Our own concertmaster, violinist Kristina Nilsson, performs Bruch's brilliant Adagio Appassionato. The program features Tchaikovsky's intensely dramatic and compelling Symphony No. 5.
Wagner - Overture to The Flying Dutchman
Bruch - Adagio Appassionato
Kristina Nilsson, violin
Tchaikowsky - Symphony No. 5

Holiday Pops!
Sunday, December 17, 2017 - 3:00PM
Brockton High School, Brockton
'TIS THE SEASON to celebrate with your family and friends. Conductor Dr. Emilian Badea will have your hands clappin' and toes tappin' as you listen (and sing along) to all your favorites, as well as new gems from around the world. Rejoice and celebrate life at this memorable performance, at the spacious Brockton High School!
Chamber Music Concert
Sunday, January 28, 2018 - 3:00PM
Christ Congregational Church, Brockton
We offer our popular Chamber Music concert (instrumental music played by small groups), where each musician plays a unique part. The BrSO Chamber Players offer a potpourri of their favorites.
Across the Stars
Sunday, February 18, 2018
Christ Congregational Church, Brockton

Alex Goldberg,
violin
Warm your soul and come in from the cold at our family-friendly concert. Enjoy the solos as each section showcases their instruments - Mark Finklestein, oboe; Torben Hansen, clarinet; Elizabeth Jones, French horn; and Emilian Badea, bassoon perform Mozart's charming Sinfonia Concertante for Winds. We also feature the winner of our 2016 Youth Competition, violin virtuoso Alex Goldberg, performing Sarasate's exhilarating Carmen Fantasy. Then immerse yourself in vivid renditions of Smetana's scenes along the river Moldau, Glazounow's images of medieval Europe in Suite from the Middle Ages, and John Williams' famous Star Wars Suite.
Symphonic Fireworks
Sunday, April 29, 2018
Christ Congregational Church, Brockton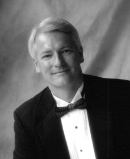 Dr. Steven Young,
organ
Join the musical festivities and celebrate Leonard Bernstein's 100th birthday with a medley from his dazzling West Side Story and his On the Waterfront Suite! Then salute the BrSO's 70th anniversary as Dr. Steven G. Young plays the Christ Congregational Church's beautiful Austin Organ in Saint-Saëns' kaleidoscopic Symphony No. 3, the Organ Symphony.