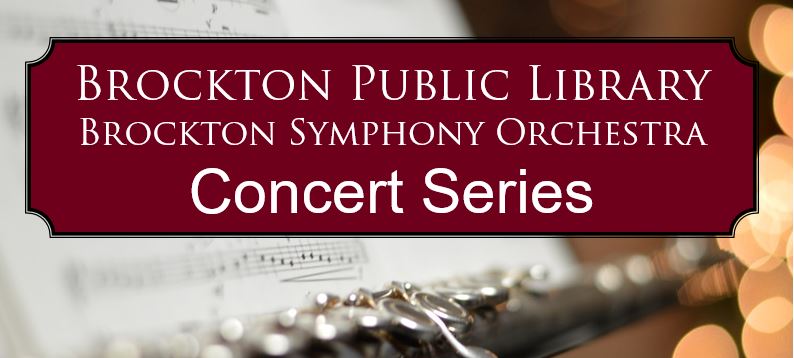 Chamber Music Concert at the
Brockton Public Library
BrSO Flutissimo: Flute Quartet
Saturday, March 16th at 2:00PM
Brockton Public Library, 304 Main Street, Brockton
This season the BrSO Chamber Players partner with the Brockton Public Library to present a series of free educational concerts featuring groups of BrSO musicians and colleagues!
BrSO Flutissimo, four Brockton Symphony flutists, will present an entertaining program of pops and classical favorites. They'll be playing choice selections of film music, a bit of jazz & ragtime, songs to relax your spirits, and will take you on a musical visit to Ireland, New Orleans, France, and Russia.
Come to Brockton Public Library and hear the sounds of the flute family: the little piccolo, the melodious flute, the sonorous alto flute, and deep-toned bass flute.
Awakening Spring: The French Connection
Sunday, April 28, 2019 - 3:00PM
Our final orchestral concert of our 2018-2019 season, featuring intense, breathtaking works by French composers!
Saint-Saëns - Marche héroïque, Op. 34
Debussy - Ibéria from Images pour orchestre
Berlioz - Symphonie fantastique

Save the date!
BrSO Chamber Pops Gala!
Saturday, May 18, 2019 - 2:00PM
Christ Congregational Church
Join us for our Chamber Pops Concert this May to celebrate the end of our 71st Season Chamber Music Extravaganza! You won't want to miss this event, featuring popular music, show tunes, film music, lighter classics, and American favorites.
Congratulations to the winners of our Tom Brady Jersey Raffle:
Diana and Eddie Jury


A special thank you to the Prone Family Foundation for generously donating the Brady Jersey to the Symphony.
Thank you to all of our patrons and community members who supported the Symphony by purchasing raffle tickets, to Barrett's Alehouse and Shaw's Five Corners in North Easton who hosted our Raffle on their premises, and to Lorrie Hassan for spearheading this fundraising campaign.
And congratulations to Tom Brady & the Patriots, Super Bowl LIII Champions!