Gala Jubilee Fundraising Campaign
Celebrate our history, guarantee our future
Help us continue to bring live concerts to the Greater Brockton Community for years to come by making a donation to the Symphony today!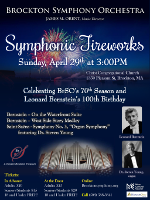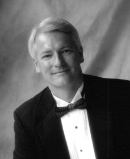 Dr. Steven Young,
organ
Symphonic Fireworks
Sunday, April 29, 2018
Christ Congregational Church, Brockton
Thanks to everyone who attended our February 18th Concert; Across the Stars! We hope to see you all at the last concert of our 70th Gala Jubilee Season.
Join the musical festivities and celebrate Leonard Bernstein's 100th birthday with a medley from his dazzling West Side Story and his On the Waterfront Suite! Then salute the BrSO's 70th anniversary as Dr. Steven G. Young plays the Christ Congregational Church's beautiful Austin Organ in Saint-Saëns' kaleidoscopic Symphony No. 3, the Organ Symphony.
Leonard Bernstein - West Side Story
Leonard Bernstein - On the Waterfront: Symphonic Suite from the Film
Published by Boosey & Hawkes, NY
Camille Saint-Saëns - Symphony No. 3, Op. 78
Dr. Steven Young, organ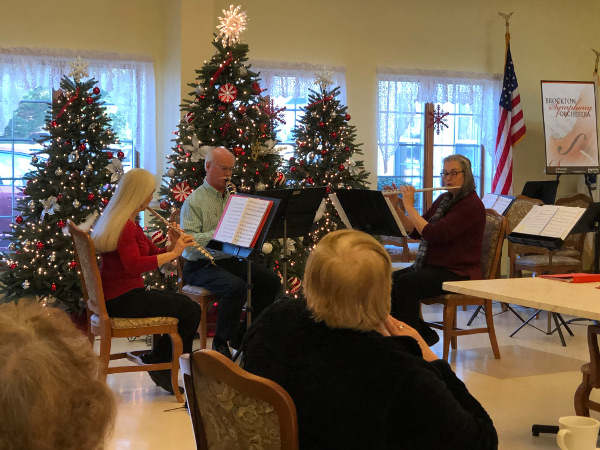 Taste of the Symphony Tour
Brockton Symphony musicians are visiting local Councils on Aging to perform small chamber concerts for the residents free of charge, to spread the joy of chamber music and get to the roots of what community performance is all about. Visit this website to read more details, see photos from recent performances, and find out what our upcoming dates are!