❄ 2022 Holiday Pops Soloists ❄
Marcus Monteiro, alto saxophone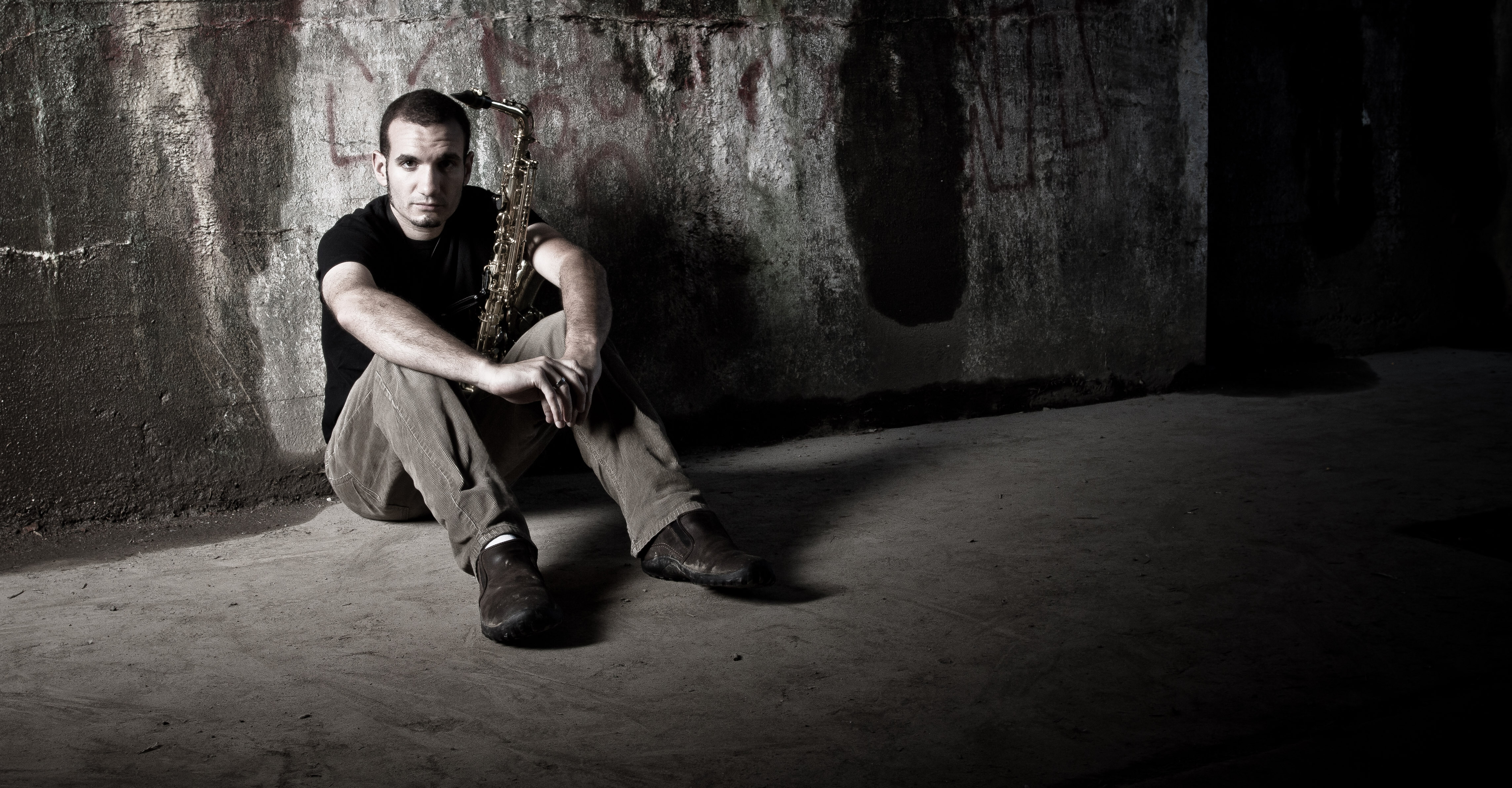 Praised as being a "force to be reckoned with" by Shaquille O'Neal, saxophonist Marcus Monteiro continues to impress his audience with intensity, interpretation, and consummate improvisational skills. In recent years, Marcus has shared the stage with The O'Jays, The Rebirth Brass Band, George Clinton, Tavares and Cirque du Soleil among many others. Marcus has also traveled throughout the world performing in jazz festivals in Cape Verde, Panama, Canada, and countless other festivals throughout the United States.
In addition to his performing career, Marcus has released three recordings as a leader and his expertise is displayed on over two-dozen projects as a sideman. Marcus' music has been featured on many radio stations with the release of his 2017 album Another Part of Me, which charted in the Billboard top 50 jazz albums for numerous weeks.
Monteiro received his degree in music (B.M.) from the University of Massachusetts Dartmouth where he studied with Santi Debriano, Rick Britto and Royal Hartigan. After graduating, his fascination with jazz and improvisation continued, leading him to develop original music materials for ear training, improvisation and eventually publish a book about sight-reading.
Marcus now lives in the small ocean side town of Marion, Massachusetts with his family teaching privately to a wide range of students and skill levels. He is still traveling and performing with many groups across a diverse spectrum of musical genres. One thing is for certain; he always leaves his audiences wanting "one more song!"
Willie A. Wilson, Jr., narrator
Local educator Willie A. Wilson, Jr. is a dedicated teacher and social historian, committed to understanding the lives of ordinary people throughout history and also to making a difference in his community.
Currently, Wilson is an executive producer of a new documentary about Brockton High/Boston College champion and unsung hero, Lou Montgomery, who graduated from BHS in 1937 and Boston College in 1941. At BHS Lou ran track, played basketball and football. As BC's first Black athlete, Lou brought his team to new heights, but when BC went to the Cotton Bowl (Texas) and the Sugar Bowl (New Orleans), Montgomery was sidelined due to Jim Crow laws. Wilson is gratified that he can help spread the word about Montgomery and hopes the documentary will be completed by Black History Month (Feb. 2023).
Wilson has taught at all levels, from middle school to high school, college, and beyond. The majority of his career has been with the Brockton Public Schools, where he has taught history at North and West Middle schools as well as Brockton High. He has served as district wide department head of Chapter 636 & Multi-Cultural Education as well as department head of social studies at North Middle and Brockton High. Mr. Wilson also taught MCAS and SAT PREP for the Upward Bound program at BHS utilizing the works of authors of color. He also taught AP US History at Cardinal Spellman High School. He has also served as an assistant principal in middle schools in Worcester and Avon and principal at Shrewsbury Middle School. Wilson admits, "Principals can make one their greatest contributions by hiring good teachers. But teaching is truly important. You directly impact the immediate future, and the future of the next generation." Wilson teaches that lifelong learning is invaluable. He sums up his teaching philosophy with his favorite Chinese proverb (Xun Kuang, 312-230 BC): Tell me, and I forget; show me and I may remember; involve me and I'll understand.
Wilson is an adjunct professor at Stonehill College, creating and teaching courses such as Ethnic Studies: The Ancestors of Black, Indigenous, People of Color (BIPOC) and Their Notable Global Impact and An Introduction to The History, Arts, & Culture of Brockton.
Other notable historical lectures and articles by Wilson include Frederick Douglass: The Myth, The Man, The Legacy, sponsored by the Frederick Douglass Neighborhood Association in Brockton, and Slavery in Massachusetts – 1638-1718.
In 2019, Wilson received a special award from Senator Edward Markey at the Harambee Learning and Cultural Center's third annual Juneteenth celebration. Senator Markey remarked, "To an amazing father for his work to educate others about Black History - For many, a call, but few are chosen. Mark 22:14." Wilson received an Official Citation by the Massachusetts State Senate, "in Honor of Being Chosen as a Community Leader by the Massachusetts Black and Latino Legislative Caucus During its 2019 Celebration of Black History Month" in February 2019. He also received the 2019 Black Excellence on the Hill Award from the Massachusetts House of Representatives. In September 2018, Wilson received a Certificate of Appreciation from the Plymouth County District Attorney's Office for his presentation on the history and significance of Brockton's Liberty Tree.
Wilson graduated cum laude from Boston College with a bachelor's degree. He holds a master's degree from Lesley University, with advanced graduate study at Bridgewater State University. Wilson holds certifications for Superintendent, Principal and Assistant Principal, and for teaching social studies (grades 7-12). He also spent time researching in Ghana.
Wilson works at the Adult Learning Center in Brockton, training students to become Certified Nurse Assistants (CNA). He is an active member of the Brockton Area Chapter of the NAACP. He enjoys movies, family games, gardening, travel, and being involved with his church community at Brockton Assembly of God Church.
Brockton's Plouffe Chorus
The Plouffe Chorus is made up of 41 members in the 7th and 8th grade at Joseph Plouffe Middle School, led by Choral Director Helyn Leavitt. The chorus rehearses during the school day two to three times a week, with accompanist Dr. Pedro Reis. Many of these students are also part of the honors academy in Brockton, members of the Plouffe Film Club, and are involved with several sports programs. This group typically presents two concerts a year alongside the Plouffe Band, both of which are held in the Brockton High School Auditorium. The members of Plouffe Chorus are incredibly honored to be invited to perform with the Brockton Symphony Orchestra in this holiday concert, and would like to thank Conductor Phil Sanborn, BrSO Chair Susan Caplan, and Concert Manager Emily Dunbar for their dedication to creating and sharing such wonderful music.
Helyn Leavitt, director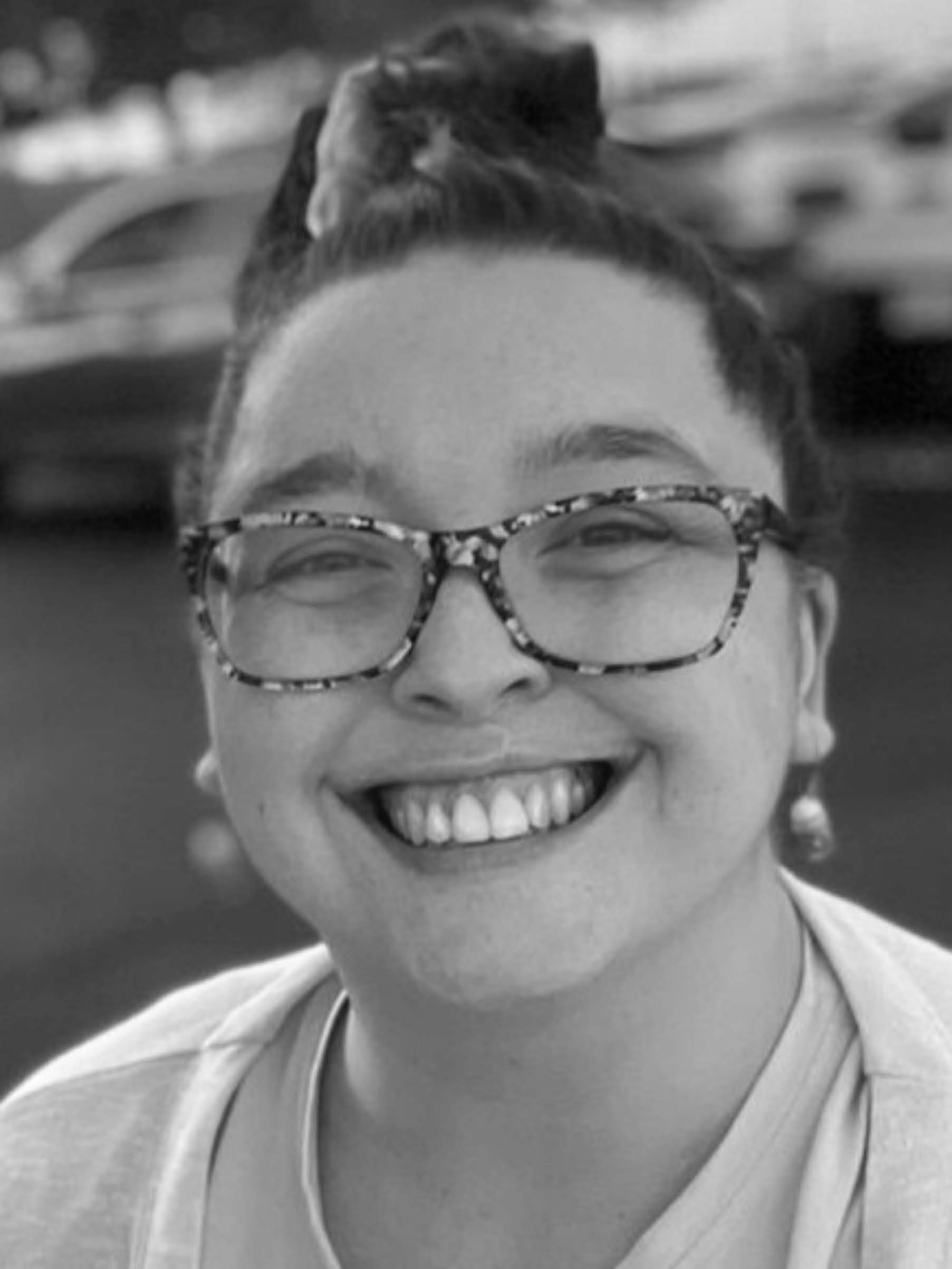 Helyn Leavitt is the music teacher and choral director at Joseph Plouffe Middle School in the Brockton Public School District. She graduated from the University of Massachusetts Dartmouth (UmassD) in 2017 with a Bachelor's degree in Music Education, where she studied classical voice with Tianxu Zhou, and Jazz voice with Marcelle Gauvin. During the four-and-a-half-year program, Ms. Leavitt took part in two international performance tours as a member of the University Chamber Choir, with concerts in Italy, Austria, and Czechia. She has performed with the Orpheus Summer Chorus, as well as several UMassD ensembles including University Chorus, Opera Workshop, and Big Band. Since starting her teaching career at JPMS in 2018, she has also worked within the district at Brookfield Elementary and Hancock Elementary. Ms. Leavitt currently teaches general music classes to sixth, seventh, and eighth grade students, and directs a sixth-grade chorus and a seventh- and eighth-grade chorus.
The 2022-2023 Plouffe Chorus
Sopranos
Melany Albuquerque
Catherine Bloodsworth
Jada Cameron
Declan Canniff
Haddasah Duvivier
Ella Hewitt
Sheila Matos
Lilyanna McGarrahan
Rayne Milne
Skye Milne
Abigail Ndungu
Morgan O'Donnell
Shayra Pena
Kathy Ponce
Escelia Porcaro
Altos
Isabella Arocho
Madilyn Brown
Jay Calixte
Ayva Gately
Dayamin Castro-Guallpa
Jasmine Headley
Ania Jackson
Molly Lanagan
Anai Loja Lopez
Luzmarina Marval Barrera
Trystan McPhee
Emerson McQuarrie
Devi Misir
Kaelynn Ramos
Mayara Ramos
Shaila Rodriguez Meneses
Madyson Shaw
Avah Soares

Tenors
Aiden Brice
Anthony Caisaguano Maisanche
Jean Paul Carrasco
Janylton Deandrade
Benjamin Grant
Brandon Hammond
Axel Sandford

Jubilate Chorale
Jubilate Chorale has long been a cultural jewel of the Brockton area, providing high-quality choral music performed by members who live in communities throughout southeastern Massachusetts. Established in 1977, Jubilate Chorale presents two major seasonal concerts in December and May. With the chorale's broad repertoire, our previous concerts have featured major historical works by Mozart, Brahms and Orff, along with modern interpretations of traditional secular pieces, international ballads, and spiritual selections. Jubilate Chorale strives to create a unique and memorable musical experience for our audience. Murray Kidd serves as the Conductor and Artistic Director, and James Hay serves as the Principal Accompanist.
Murray Kidd, conductor and artistic director
Murray Kidd is thrilled to be in his third year with Jubilate Chorale. He is currently the Director of Choral Activities at Xaverian Brothers High School and founding conductor of World Voices Youth Choir. His long association with the Handel & Haydn Society and Boston Baroque has led him to work with such conductors as Christopher Hogwood, Sir Roger Norrington, Seiji Ozawa, John Finney, Robert Spano, Grant Llewellyn, Harry Christophers, Giselle Ben-Dor, and Martin Pearlman.
Mr. Kidd has taken part in many of the world's most prestigious music festivals, including: BBC Proms, Casals (Puerto Rico), Tanglewood, Ravinia, Edinburgh, All-Beethoven Easter Festival (Poland), Norfolk Chamber Music Festival, and Boston Early Music Festival. He studied conducting with William Dehning and Robert Halseth at University of the Pacific and completed his master's degree at New England Conservatory. While at the Conservatory, his mentors included Daniel Pinkham, Craig Smith, Martin Isepp, Nico Castel, and Terry Decima. Previously, Mr. Kidd performed with the Handel & Haydn Society and the Boston Baroque under such notable conductors as Martin Pearlman and Christopher Hogwood.
As a choral educator, Mr. Kidd has been very active in a wide range of activities in Massachusetts. He led the choral department at UMASS Lowell for five years. While there, the ensembles doubled in size. He prepared the University Choir for a collaboration with Keith Lockhart and the Boston Pops on a Sony DVD recording of Handel's Messiah Rocks! by Jason Howland. Recently, he finished four successful years as director of choirs at Middleboro High School and previously held the position of the Director of Choirs at the highly decorated Oliver Ames High School in Easton.
The 2022-2023 Jubilate Chorale
Soprano
Paula Clough
Terry Dearruda
Jillian Griffin
Lisa B. Howie
Kate Larson
Anne Malmquist
Deb Ross
Faith Swain
Lori Victor

Alto
Nancy Donnelly
Tracy Fitzmartin
Susan Healy
Sarah Liska
Barbara Meyer
Kathy Payton
Marie Plouffe
Susan St. Pierre
Deb Taylor
Mary White

Tenor
Tom Amsterburg
Ty Jahé Carter
Joseph McKinnon
David Minori
Jeff Randall
Paul Struzik


Bass
Jim Donnelly
Ian Hudson
Mark Malmquist
Jeff Larson
Paul Watson
David White