2017 Holiday Pops Guest Artists
Tudor M. Bota, piano
Born in the university city of Cluj, Romania, pianist Tudor M. Bota has performed numerous solo and chamber music recitals in Holland, Hungary, Italy, and his native Romania, as well as New York and Boston. A first-prize winner at the "Lira de Aur," Suceava and "Sigismund Toduta, Cluj" national Romanian competitions and at international competitions like Catanzaro, Italy; Eduard Flipse, Holland; and Budapest, Hungary, he studied piano at Cluj's High School of Music with Professor Walter Metzger-Popovici. Mr. Bota gave his first solo recital at the age of six, and made his first appearance as a concerto soloist at the age of nine in a concert with the Cluj Symphony Orchestra.
Mr. Bota holds a Master of Music degree in piano performance from Boston University and the prestigious Artist Diploma in piano performance from Boston Conservatory. He is the founding artistic director of two chamber music series in the Boston area (in Lexington and Stoneham), and is the Choral Teacher at the Waldorf School and Music Director at Trinity Covenant Church, both in historic Lexington, Massachusetts. For more information about Mr. Bota visit www.tudorbota.com.
Kate M. Higgins, director, South Middle School Chorus
Ms. Higgins is proud to be in her tenth year of teaching in Brockton. This marks her third year of teaching at the middle school level, and Ms. Higgins is honored to have her students of South Middle School sing with the Brockton Symphony. She received her Bachelor of Music Education degree with Flute Performance Honors from Syracuse University and her Master of Music Education degree with Certificate in Special Music Education from The Florida State University. In addition to teaching at South, Ms. Higgins also teaches after school music programs for the Brockton Area ARC. She is a former member and instructor for the Crossmen Drum and Bugle Corps.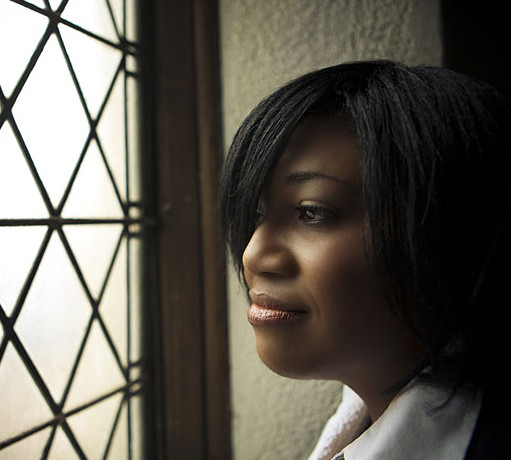 Renese King, vocalist
Since her "debut" solo performance of the Lord's Prayer at the age of two, accompanied by the percussive clanking and hissing of ancient heating ducts in a basement church school room, Renese King's array of musical talents have taken her from spiritual and gospel singing at the church podium to timpani playing on the Carnegie Hall stage. It is an eclectic musical foundation that developed her into an artist who draws upon the power and diverse elements of a symphonic soundscape, and the freedom, energy, and conviction of gospel music.
Recognized regionally as a talented instrumentalist, choral director, and arranger, Ms. King has appeared throughout the East Coast and internationally as an accompanist, vocalist, and percussionist with a number of choral and orchestral ensembles. But it is her soulful and moving voice, described by the Boston Globe as "resplendent," "thrilling," and a "phenomenal, wide-ranging" instrument that has piqued growing national attention and garnered her a Boston Music Award "Gospel/Inspirational Artist of the Year."
Ms. King has made featured and guest solo appearances in several concerts, national television broadcasts, a national tour, and a CD release (Sleigh Ride) with the Boston Pops Orchestra and Tanglewood Festival Chorus. Her voice is featured on the soundtracks of two documentary films: "Freedom Riders," which won three Emmy awards in 2012; and "Freedom Summer," which premiered on PBS to critical acclaim in 2014.
Ms. King holds a position in Student Affairs at Berklee College of Music, is Music Director at the Waymark Seventh Day Adventist Church in Dorchester, and Director of the renowned New England Gospel Ensemble. She remains committed to the unifying and uplifting message at the heart of gospel music.