About the Brockton Symphony Orchestra
About the BrSO | Musicians | Past Seasons | Board & Staff
James M. Orent, Music Director | Emilian Badea, Assistant Conductor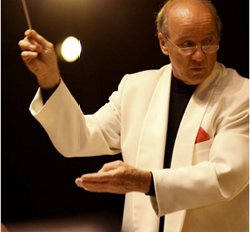 Dr. Emilian Badea, Assistant Conductor
Bassoonist, accordionist, musicologist, and educator, Emilian Badea graduated from one of Romania's most prestigious Music Academies. He earned a Master of Music and Doctor of Musical Arts degree from Boston University, both while a Dean's scholar.
Emilian Badea has performed most of the symphonic repertoire with the Romanian Radio Symphony Orchestra and as a freelance musician in the Boston area. He has performed with the Boston Ballet, the Boston Lyric Opera, Boston Classical Players, the Boston Academy of Music, the New Hampshire Symphony, the Rhode Island Philharmonic, the Brockton Symphony, and many other New England ensembles. Emilian has also presented Master-classes at the "George Dima" Academy of Music, Cluj, Romania. He is a member of The National Music Honor Society Pi Kappa Lambda of the American Federation of Musicians, The International Double Reed Society, the American Accordionists' Association, and the Accordion Teachers Association of Massachusetts.
Dr. Badea is currently on the music faculty of the University of Massachusetts Boston and the Brookline Music School. He also maintains his music studio in Natick, Massachusetts with many successful students at local and national levels.